ABOUT
The ever-evolving food and beverage industry is increasingly challenging to navigate.  From swift consumer attitude shifts to government regulation, the industry has never been so complicated and unpredictable.  We can help…
Bowen Sales has represented leading food and beverage ingredient and packaging manufacturers since 1997. We are a family-owned strategy and sourcing partner with vast expertise and relationships in the food and beverage industry.  We partner with global, regional and local brands to develop consumer-preferred products and solve complex ingredient and packaging concerns.
Our extensive industry experience drives our collaborative strategic marketing and technical service, resulting in the best ingredient and packaging programs for your food or beverage brand.
Contact us for a free consultation…
(865) 458-8860
Bowen

 Sales partners with premier manufacturers in the food and beverage ingredient and packaging industries.  We will only partner with thought-leaders who offer world-class product innovation, manufacturing, quality and customer service.  Here are our partners:
INGREDIENTS & FLAVOR SYSTEMS
acidulants
antioxidants
gums
preservatives
phosphates
processing aids
minerals
sweeteners
canola
corn
cottonseed
peanut
soy
clear fry
zero trans fat
sunflower
lard
animal
vegetable shortening
coconut oils
shortenings and oils
safflower
olive
palm
other various/specialty oils
all purpose
H&R
high gluten
pastry
cake
tortilla
self-rising
rye
whole wheat
durum
soy
oat products
potato
wheat gluten
36DE Corn Syrup
42 DE corn syrup
63DE corn syrup
42% high fructose
55% high fructose
bulk and packaged
corn syrup solids
malto-dextrin
dextrose
crystalline fructose
Various flavor and color profiles:

natural
artificial
N&A
chocolate dairy powders
organic chocolate dairy powders
chocolate drink
eggnog
flavored milk bases

vitamin & mineral blend premixes:

multiple concentrations for beverage, fluid milk, yogurts, bakery items, sauces

customized blend and quality flavors and extracts:

bakery confection and syrups
coffee flavors
fruit bases
100% fruit juice base for beverages

Stabilizing Systems

culture systems
ice cream systems
sauces & dressings systems
yogurts
bakery
novelty applications
butter flavors
cream flavors
buttermilk flavors
yogurt flavors
cheese flavors
bases
non-diacetyl flavors
cream cheese flavors
cottage cheese and specialty flavors
enzyme modified cheese flavors
cheese sauces
dip and queso bases
acids
Yeast extracts, available in various forms, contribute to: flavor, mouthfeel, taste enhancement

Options available for:  clean label, sodium-reduction, vegetarian, Kosher, Halal certified, GMO-free, gluten-free

Available for these applications:

sauces, seasonings and gravies
snacks and bakery products
Caramel color alternatives
 Meat products
Unfiltered beverages
Multivision® extended text labels
dome labels
shrink sleeves
folding cartons
flexible packaging
RFID sold factory direct
compliance labeling
tags & tapes
promotional printing
automated machinery for print & apply and pressure sensitive applications
printed promotional games
affixing services
security packaging
large format decals
magnets
roll to roll film
bar coding supplies
pressure sensitive and print and apply labels
thermal or direct thermal along with printer heads and ribbon.
38 mm tamper evident closures
hot fill, aseptic and ambient temperatures
plug seal closures
specialty closures
high performance
ESL, Aseptic & HPP
5 gallon bottle closures
foil sealing equipment for closure use
pull-ring fitments
HOD closures
for non-carbonated beverage products
Technical Service Available Nationally.
bag-in-box systems (2 1⁄2 and 5 gallon)
dairy and other liquids (dispenser/mix, web bags, mix and cream bags,barrier bags/hot fill bags)
various bag- n- box fillers
blow mold pack off bags
shrink film
Arkansas

Louisiana

Mississippi

Alabama

Georgia

South Carolina

Florida
North Carolina

Tennessee

Kentucky

Virginia

West Virginia

Delaware

Maryland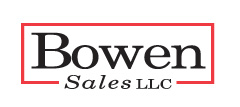 216 Lakeside Plaza
Loudon, TN 37774
Ph: 865-458-8860
Fx: 865-458-3174